MAJOR RENOVATION PROJECT ON AN ACCOMMODATION PLATFORM
The offshore crew observed that the joint around the drain box in the galley was in bad condition and leaking. An offshore inspection showed water in the floor construction in a large part of level 1 – the galley, mess room, corridor, laundry, cooler/freezer room, and dry provision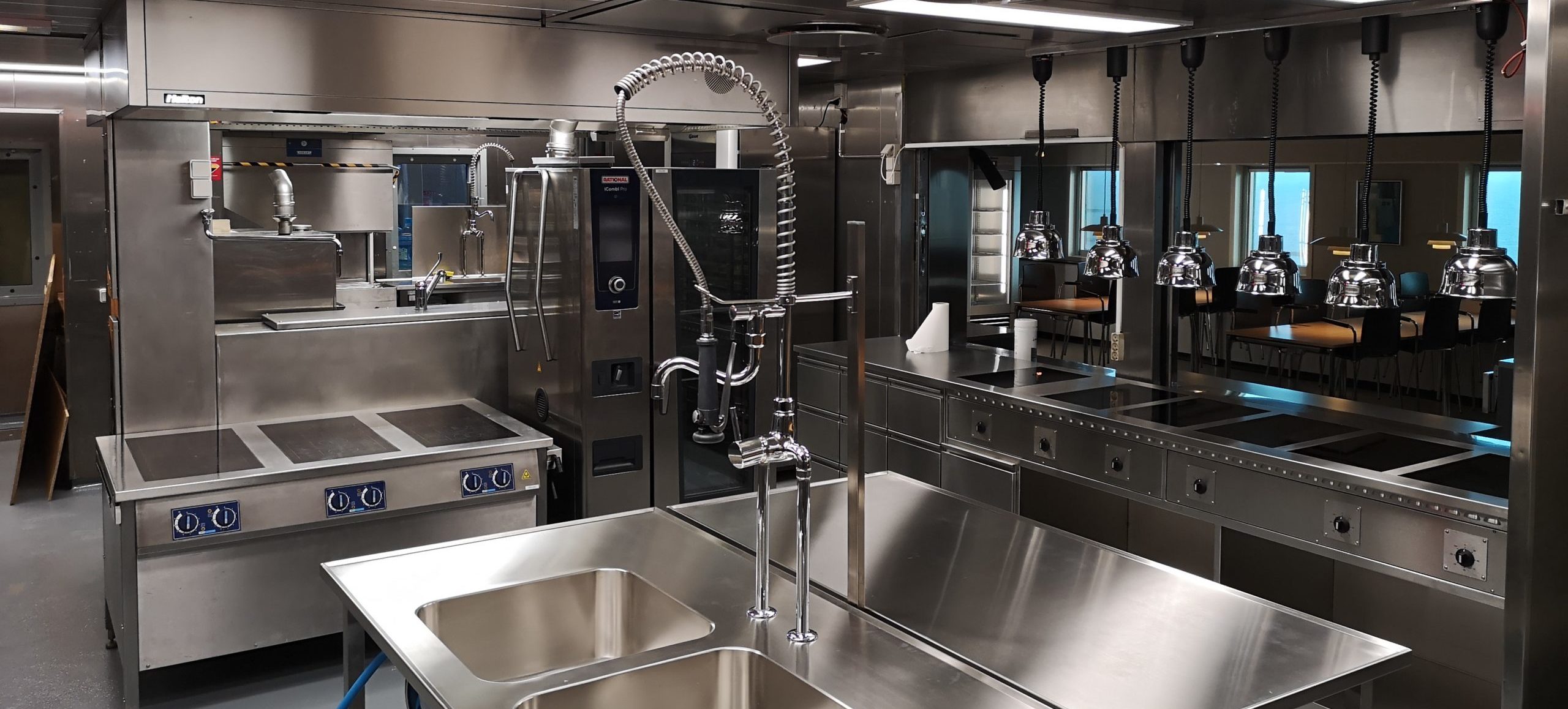 REPLACEMENT OF FLOORS IN CABINS
A previous water leak buckled the floor several places and resulted in rust in the subfloor in two cabins on a platform on the North Sea.
Our job was offshore inspection and installation of new floors..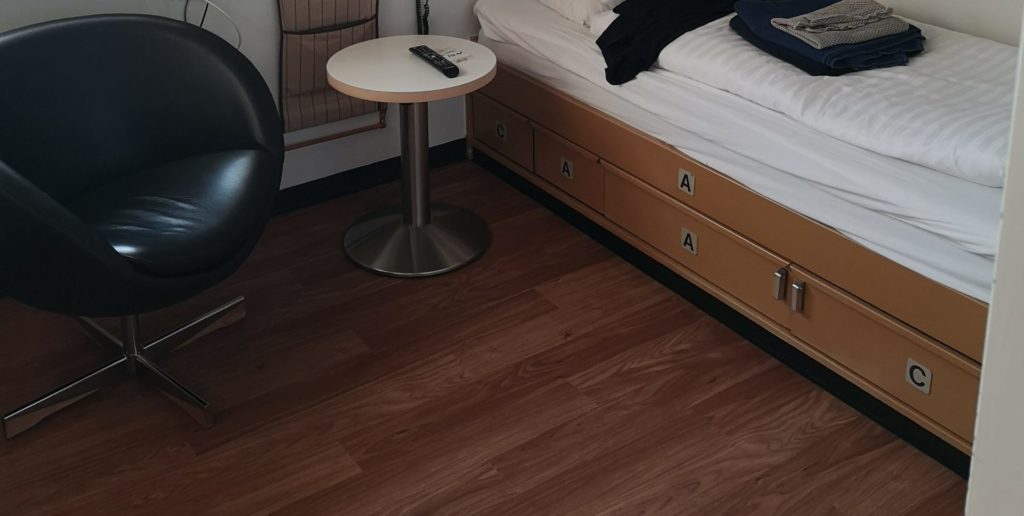 MODERNIZATION OF LOUNGE/ CAFÉ ON A PLATFORM IN THE NORTH SEA
In collaboration with a local architect firm, Conixi has designed a brand-new lounge and café on a platform on the North Sea.
Conixi has managed and executed the entire project. The result is two modern and up-to-date living rooms.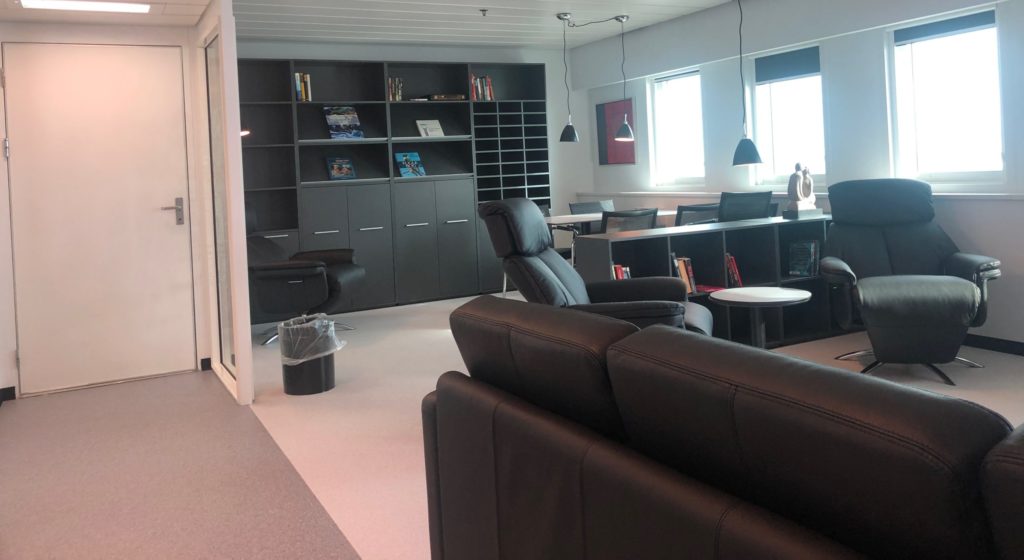 UPGRADING AND DIVIDING CABINS ON A PLATFORM IN THE NORTH SEA
Leakage from main water supply pipe for caused critical water damage on the cabin floor. Conixi was involved all through the process from cleaning the area to installation of a brand-new cabin – divided into two separate rooms. A true turnkey solution including technical
solutions, design, materials, installations and electrical installations.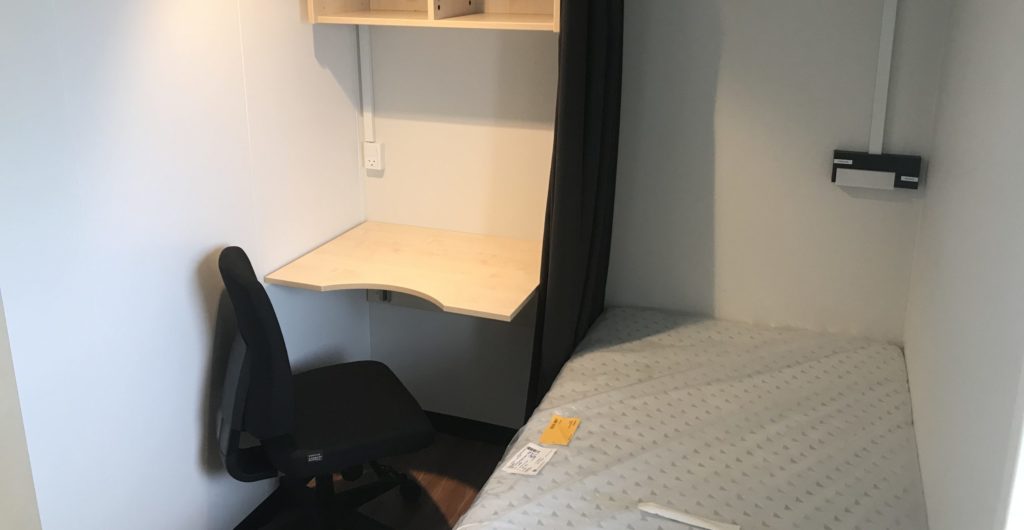 OFFSHORE CONTAINER FOR DRY PROVISION
Renovation of a container from raw to insulated container with light, electricity, heat, and a shelving system, in collaboration with Grumsen Development A/S.
The project involved demolishing two existing cold stores and removing a 20′ container that served as a combined dry store and freeze store. The objective was to construct new cold stores and install a new freeze and dry store container.